! by Dan Plonsey >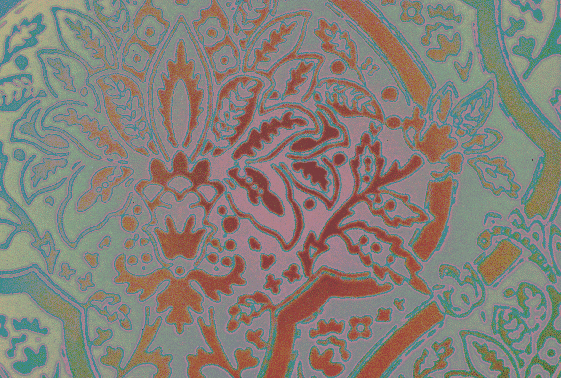 ---
Dan Plonsey:
Compositions and Sets of Compositions in Progress
Music for Theatre Yugen's "Long Day's Journey Into Night" for 7/7/7. Gotta do this NOW!
The Opera with Harvey Pekar, with working title "Double Manifesto." I think I had another title - did I e-mail this to Paul and Vik in the stuff for the grant?
Piano Pieces: Get these 144 short pieces recorded! Where? Maybe someone's house would be best. What about Matt Lebofsky's? List of people who have played one or more: me, Sarah Cahill, Kyle Granger, Evan Ziporyn, Lisa Moore, Matt Lebofsky, Dave Hatt, Gino Robair. . .
Wise King Taken By the Foolish One: Done, but I've got to make a real CD, not CD-R now, and then I have to convince people to listen to it! See: Wise King web site
Music for a Failed Renaissance: Use two pieces from recording session at Guerilla: (1) Mantra singing over trombone/violin/autharp; and canon from Hebdomeros. Also include: (2) clarinet quartet recorded w/ Randy McKean; (3) a recording of Stay Fresh Baggies (w/ Jay Rozen and Tom Yoder -- but where is the tape??? It was done at Steve Horowitz's basement studio I think); (4) A Beach Boys cover; "I don't like this music, but I'm doing it, not out of understanding, but as an obligation." Pressed further: "I have an admiration for such harmonic progression, with no regard for vocal expressiveness in the chorale." (5) Solos taped at Rastascan while trying out Gino's DAT (violin, clarinet plus autoharp). "It's right there in the strip mall -- you can't see it but it's there, in the strip mall. It's in this little strip mall." (6) Other "renaissance music" written but unrecorded.
21 Marches for Space Conqueror and Idle Tourist: or whatever I called it. Written for Santa Cruz New Music Works Avant Garden Party. Live recording exists and has some charm. Release as is? Not all 21 pieces exist; it's more like 18 -- is this a problem?
Can any of the Marches Before During and After the Apocalypse be used? Either the trio versions, or the solo sax one that Joshua Raoul Brody has a recording of.
The Manufacturing of Humidifiers, First three albums as 3-CD set. Or as 3 separate? I've got to pick up master tapes from Steve's Dad so he can (re-)master . Randy Porter will duplicate, I'll do notes and art.
The Manufacturing of Humidifiers, The "Spangler Sessions": which Myles Boisen recorded to DAT. These need to be edited into something, but there's a lot of good material spotted around ~3 hours.
13 CD SET: In which each of 12 CDs is several of the same instrument played by me according to a score which allows all 12 to add up to be one big orchestra piece. Nothing done so far, although notes on the score (which will be largely crude melodies and sections of structured improvisation) exist -- but where??? To be realized with help from John Shiurba.
"Large Ensemble Music": written in the late 90's to just before Daniel Popsicle was formed, around 4 hour's worth. Live recordings exist of most, but not great -- the pieces or the performances or the recordings? Should this music be played by "Daniel Popsicle," or by pretty much the same people without the name? Or should I issue the recording entirely as is, with "The Rocket's Shadow" with blurry intro that goes on forever and the soundcheck. Recorded at Beanbender's.
Am I really as crazy as I think I am? Tuned into a channel close to but not the same as the Network Station. And operating mostly on a very slow time scale -- just way behind everybody, except when I'm ahead. . ."
Baseball Seaon: re-record it? Or just try to get the existing CD more distribution?
Hockey Season: All ready to be performed, except for figuring out how to do the improvised "fights."
Football Season: All ready to record. Hopefully summer of 2007, with Jay Rozen flying out. Ensemble of saxes, and trombone and tuba, plus drums and maybe percussion... I have been making comics under the name "Football Season," should these be included in the finished package?
Rafting Season. Ready for performance, 5/9/7. Record in a studio?
Other Seasons underway: Field Hocey, Octopus, Opossum, Carrot, Ibuprofen, and Baseball (2005), Baseball (2006), both National League and American...
Eugene Chadbourne Guitar Concerto: with Gamelan Sekar Jaya and Jr. High band(s). This will be the second in a projected series of guitar concerti (the first being for Fred Frith with Toychestra) for guitarist-friend-with-unusual-orchestra. Other guitarists I hope to write for: Randy Porter, John Schott, John Shiurba, Myles Boisen, and Mark Stewart.
Sunburst: the opera, with Paul Schick. Around half is written (and performed and recorded). Will be 1 hour or so.
AMARAMA: the opera, with Paul Schick. Around one third is written (and performed and recorded). Will be 2 hours or so.
Ben Goldberg's Next Album: Several years ago Ben asked for ideas for his "next album." Ideas: Ben in various white collar situations: playing in offices, in academic situations: playing along with colloquium speaker, at staff meeting; following a garbage truck; in a newspaper office; at a radio station reception room (not on the air); cleaning house for a friend; in that model cell on Alcatraz (w/ John Schott on the banjo); with noon bells; with political figures.
Solo tenor, whirling blanket:
Yet Another Very Long Piece: The melody of this piece was written not long after Portcullis and Wise King. It's probably around 2-3 hours long. It's weakly jazzy. I've come up with and ultimately rejected several ideas for orchestration/thickening. Notes which survive: (1) Singers sing along with it at times (2) Arrangement determined by who is in the studio when (3) Words about El Cerrito life: anyone with $600K can own a piece of El Cerrito. But what's the point? Where does it get you? Why not move?
Pieces for Junior High Bands: okay, so they won't be junior highs; they'll be middle schools. One piece, Miss B's Party, is written and in Randy Porter's hands, but the percussion parts must be simplified.
Music for Daniel Popsicle Chamber Ensemble: That is, all the pre-simple music pieces, as performed at the Starry Plough (these have been recorded, but should be re-released), the Black Box, Tuva, New Langton, and a few other locations.

Simple Music Series 1: Vamp Music: Daniel Popsicle did a performance of this music with John Hanes on drums. A.K.A. "Music for Daniel Popsicle Electric Band" This is well along. 13 vamps plus ~30 pieces to choose from and many musicians. Now where to play?
Simple Music Series 2: Color Music: The complete set of 99 pieces of this music are completed, and at least one recording of each exists. They have been recorded in a series of Monday night sessions, at Michael Zelner and Suki O'Kane's home studio. Although written for unspecified instrumentation, the intention is to mostly keep the ensemble smallish: 5-9 people. These pieces, more than any I've written, are base upon simple melodic ideas set in simple structures. The intent is to focus deeply upon the most obvious aspects of music, with only small twists of the intellect. Most of these pieces are between 8 and 50 bars long, most have at least a little repetition (but very few have more than a little), and only a handful allow for improvisation. Each piece is named for a color combination (thus owing something to both Messiaen and to Suki O'Kane, who got the whole thing going when she asked me to prepare some music for a concert at MoCHA (Museum of Children's Art, in Old Oakland), at which children would be making art in accompaniment. The finished releases will include bits of written banter, some of which has already been recorded.
simple Music Series 3: Music of Failure, Failure of Music: These are pieces that combine graphic notation, traditional notation, and improvisation. The ensemble is divided into at least two sections plus percussion. Each person in a given section has an identical part (though there may be occasional divisi bits). The music is written so that the sections get roughly the same type of music, though interlocking in some way, either on the small scale (hocketing) or on a larger scale (e.g., one improvising while the other accompanies; then reverse). This set of music can be composed extremely quickly (e.g., while the band takes a 5-10 minute break). Two CDs of these pieces have been written and recorded.
Simple Music Series 4: NEW Music: This series is based on an extrapolation of band music from Thailand. The melody (played in unison and octaves) is characterized by phrases of varying length, each of which ending with a long note (also of varying length, but mostly between 1/2 and 2/3 the length of the preceding phrase). Over these long notes, a second section of the band (the best readers!) play a fast fillagree part that may be unison or extremely complex counterpoint, or it may be a solo or group improvisation). A third section of the band, mostly but not exclusively the lowest instruments, plays a repeating bass line. There may be optional additional sections which also play repeating parts. Then there is a percussion section of at least three people who mirror the form of the upper parts: one plays relatively simple long phrases, the second plays in shorter breaks between phrases, and the third plays a lower part on larger drums that is more repetitive and which is constant. Five of these pieces are underway, but none have been copied out or played through.
---
See also:
Main Plonsey Page
BIOGRAPHY
DISCOGRAPHY
Includes band bios, links to audio samples, photos, etc.
UPCOMING APPEARANCES
and past appearances too.
EDUCATION
ARTWORKS

---